A Deal is Struck to Add $9 Billion in Risky Nuclear Loan Guarantees for Failing South Texas Nuclear Project.   
In a deal between the Obama administration and House of Representatives leadership, struck last week behind closed doors, taxpayers would be on the hook for lending $9 billion to build two new nuclear reactors at the South Texas Project site in Bay City, Texas.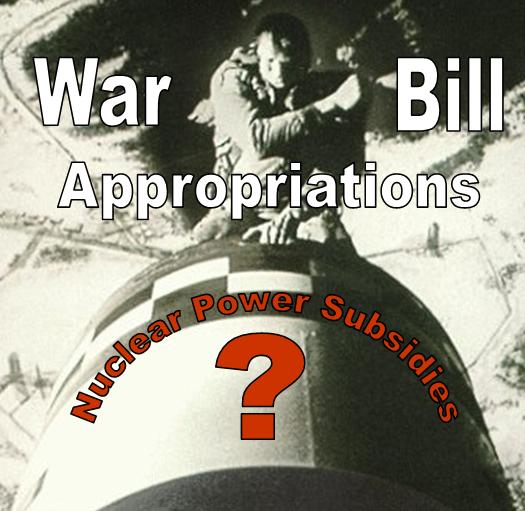 It is highly inappropriate for the Obama administration to stuff subsidies for nuclear power into an emergency war appropriations bill and lawmakers should strip this nuclear utility pork out of the war funding bill.  Subsidizing new reactors that will take a decade or more to build cannot be considered an emergency and it is a stretch of the imagination to see how exactly it is related to the wars in Afghanistan and Iraq.
Public Citizen and the Sustainable Energy and Economic Development (SEED) Coalition are challenging the South Texas nuclear reactors' license before the Atomic Safety and Licensing Board, and Karen Hadden of the SEED Coalition said, "It is clear that the only emergency here is the fact that the South Texas plant doesn't have sufficient investors to make this a viable project."  
After the estimated cost of the project more than tripled in three years to a whopping $18.2 billion, the city of San Antonio wisely pulled out of 85 percent of its investment. Tokyo Electric Power Company (TEPCO) has since offered a measly 10 percent investment.  NRG, the primary stakeholder in the Texas project, has been financially shaky in recent years and filed for bankruptcy in 2003, making it incomprehensible how the U.S. government can justify backing this lemon of a project with $9 billion of taxpayer money. (more…)