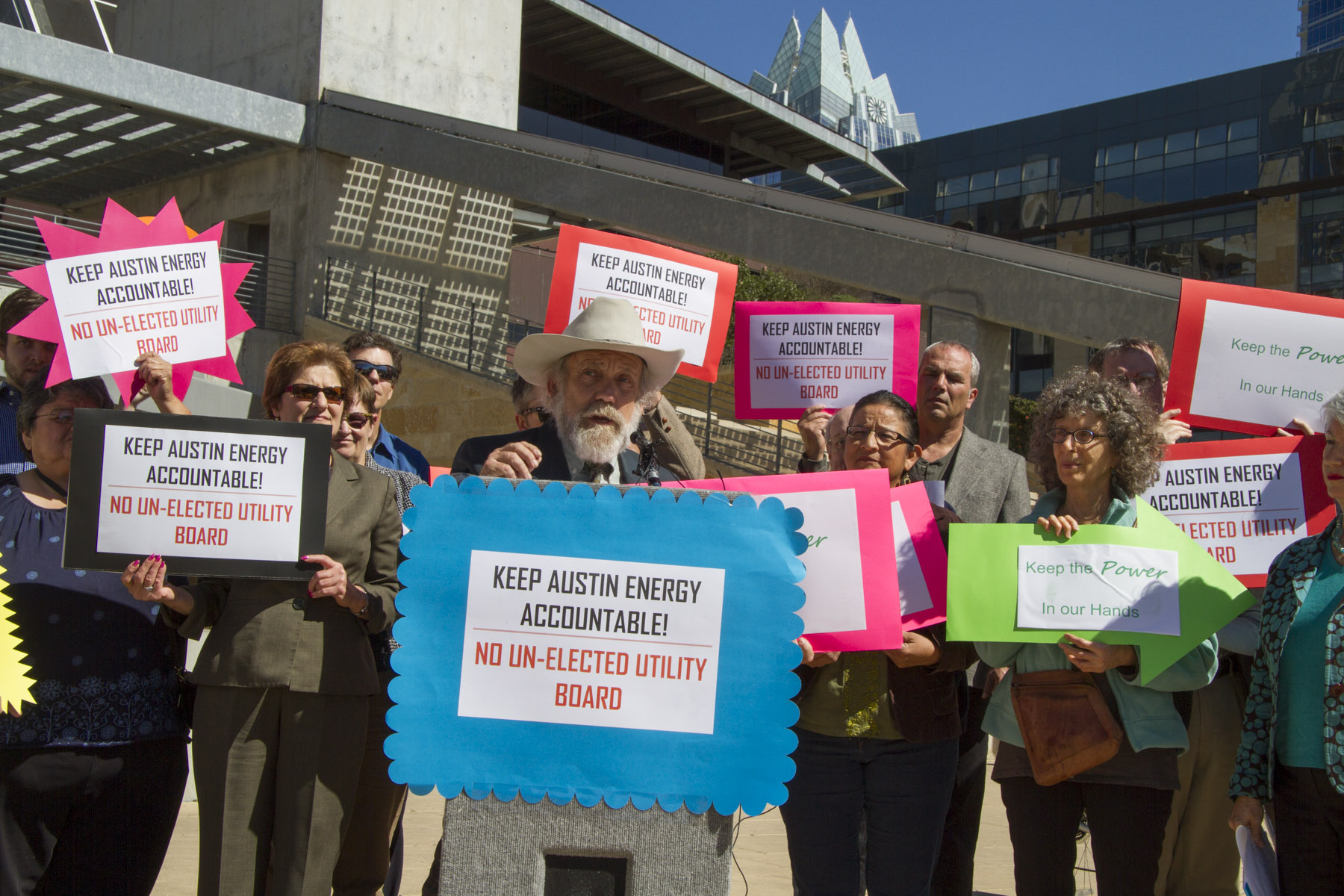 UPDATE
This morning, Mayor Lee Leffingwell pulled Item 29 from the consent agenda indefinately.  Item 71 has been set for 7PM
May 22, 2013
Our basic premise that governance by an elected body is more accountable is proving true.  Over the past couple months, many Austinites have expressed their concerns to City Council about a proposed ordinance that would establish an un-elected board to govern Austin Energy.
Before citizens got involved in the process, this ordinance seemed destined to pass and we all would have found ourselves with less power over an important piece of our local government.
As citizen's began to voice their concerns the majority of city council members heard their constituents and the ordinance was substantially changed. Councilmembers deserve a lot of credit for the work that they have done to improve this ordinance.  However, it would still establish an un-elected board, which is a dangerous road to go down because such a board could be granted more powers in subsequent ordinances.
Discussion of the ordinance that would establish an un-elected board to govern Austin Energy has been set for 7 pm this Thursday (5/23).  It is item #29 on the agenda. (click here and select item 29 to watch the portion of today's work session concerning this ordinance)

If you wish to sign up to speak on it or just to register your opinion, you can do so at the kiosks inside City Hall.
Because of the changes made to the ordinance in response to citizen participation in the process, the primary supporters of the ordinance, including Mayor Leffingwell, now no longer support it.  Thus, the ordinance may be withdrawn on Thursday morning, so look at the agenda before heading to City Hall Thursday evening.