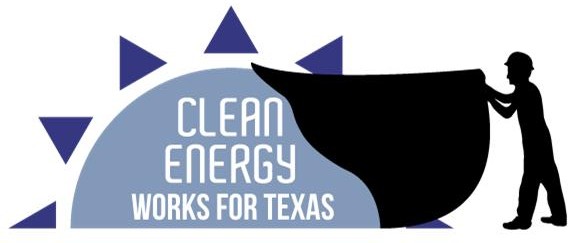 Yesterday, Clean Energy Works for Texas – a coalition consisting of Public Citizen, Sierra Club, Texas BlueGreen Apollo Alliance, Progress Texas, Clean Water Action, Environment Texas, North Texas Renewable Energy Group, North Texas Renewable Energy Inc., SEED Coalition, Solar Austin, Solar San Antonio, Texas Campaign for the Environment and  Texas Pecan Alliance – filed a petition with the Public Utility Commission of Texas (PUC) asking for a rule-making to implement the non-wind renewable portfolio standard (RPS).
A law passed by the Texas Legislature in 2005 established that at least 500 megawatts (MW) of the electricity used in Texas would come from renewable energy sources other than wind by 2015.  The PUC, however, has failed to establish rules to ensure that this goal is reached.  Clean Energy Works for Texas calls on the PUC to fulfill its statutory duty and create rules to ensure that the goal is reached.  The petition also proposes and expansion of that goal to 3,000 MW by 2025.
The non-wind RPS would provide a level of certainty for investors considering Texas for clean energy projects.  While the wind industry has thrived in Texas, thanks, at least in part, to the RPS, other renewable energy industries have lagged behind.  Implementation of the non-wind RPS would send a signal to investors that Texas is open for business.   At at time when nearly a million Texans are looking for work, developing 21st century industries here in Texas should be a priority.
Texas has immense solar resources, as well as substantial geothermal resources that, if developed, could be providing the State with additional electricity that it needs.  Electricity market regulators and policy-makers have had numerous discussions about electricity generation shortages over the past year.  The petition filed by Clean Energy Works for Texas offers a solution – and it's one that can be expanded upon in the coming years.
Please visit www.CleanEnergyWorksForTexas.org to learn more and send an email to to the PUC in support of the non-wind RPS.