At last!  I can fill you in on Monday's fantastic solar press conference at the capitol!
Public Citizen, Environment Texas and the Lone Star Chapter of the Sierra Club hosted a statewide round of press conferences this week to roll out our solar report, Texas Solar Roadmap — which of course can be downloaded at www.cleanenergyfortexas.org. Our report highlights how a robust solar program would help put Texans back to work, reduce peak energy prices, curb climate change, improve air quality, and position the state as a world leader for solar production. The full report is a pretty good read, but if you're short on time I suggest the condensed version, Wildcatting the Sun.
Our press conference in Austin was particularly exciting because we were in such great company. Senators Troy Fraser, Leticia Van de Putte, Kirk Watson, Rodney Ellis, and Representatives Mark Strama and Rafael Anchia all appeared and championed the solar bills they have introduced thus far.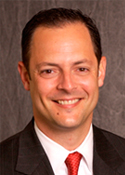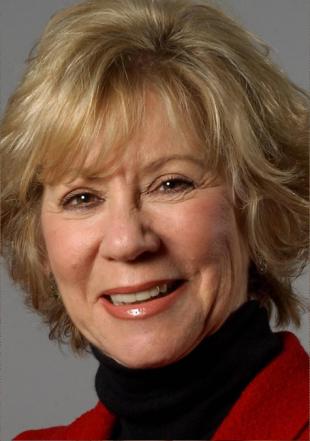 Rafael Anchia's HB 278 and Florence Shapiro's SB 427 would require the state's electric utilities to support the development of 2000 megawatts of solar and other on-site renewable technologies by offering direct incentives to consumers and businesses.
This is right in line with Public Citizen's distributed solar goal, outlined in both Wildcatting the Sun and Texas Solar Roadmap . According to our report , such a standard could lead to installations on as many as 500,000 roofs in Texas by 2020 at a cost of about 98 cents per month per Texan (Polls have shown that 81% of Texas voters are willing to pay up to a dollar a month to encourage solar power. What about you?). This investment would create an estimated 22,000 jobs and reduce emissions of carbon dioxide emissions by 29 million tons, the equivalent of taking 4.3 million cars off the road for a year.
Anchia stressed that this should be Texas' solar session because it would answer two of our major challenges: air quality, and global warming.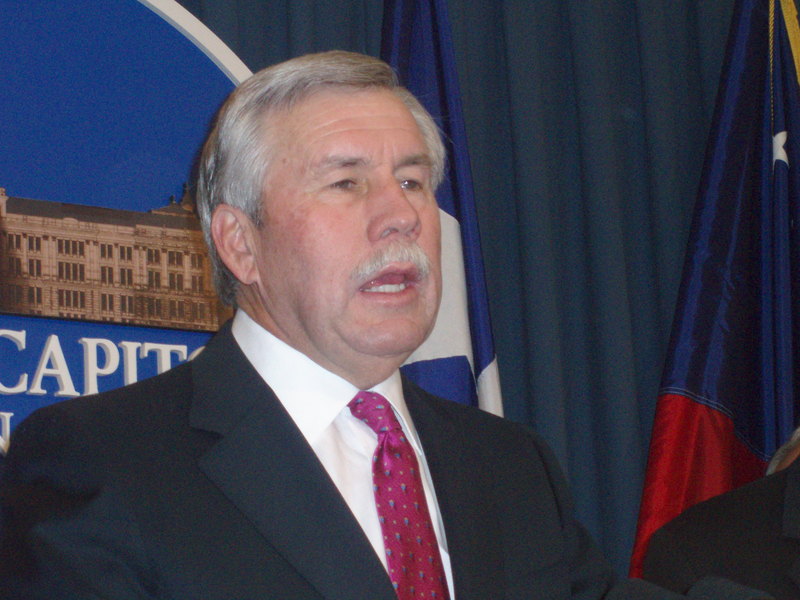 Senator Fraser was the first legislator to speak, proclaiming that this would be Texas' solar session. Chairman of the Business and Commerce Committee, Fraser is well positioned to be an effective solar champion. As such, Fraser was particularly proud to forecast a sunny session for solar power. He joked that there are so many solar bills being filed this session, they are going to have to lay them all out at once and have a "solar day" where they can pick out the best bills and key components of each (this is the second time I've heard him say this though, so he may be serious. If so, you better bet I'll be there with bells on!)
Fraser also said that he found the idea enumerated in Kirk Watson's bills — that Texas was very successful in promoting wind power but missed out on manufacturing opportunities — particularly in need of our attention.
Fraser's big solar bill is SB 545, which
would create a five-year program for distributed solar generation incentives offered through the state's transmission and distribution utilities. The incentive program would be funded by a nominal monthly fee on residential, commercial and industrial customers.
Check out his press release from last week, when that bill was filed, for more information. Or if you're feeling really geeky, read the bill. Watson has also filed SB 546, relating to the state goal for energy efficiency. This bill sets stepped goals for how much of the state's growth in energy efficiency will be met by efficiency, culminating in a goal of getting 50% load growth through efficiency by 2015.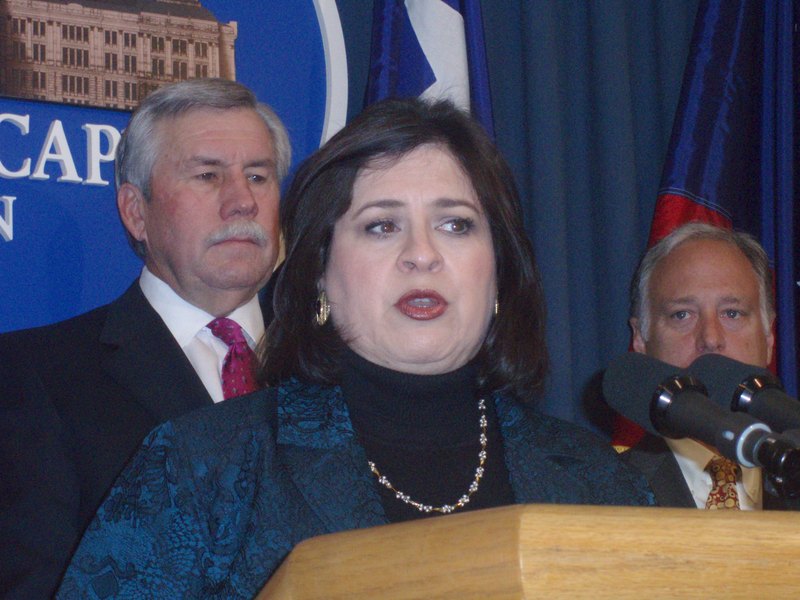 Senator Van de Putte was then called up to champion CPS Energy's new distributed energy commitment and her own solar in schools bill, SB 598. This would set up a pilot loan program to retrofit public schools with PV panels and other efficiency measures. Solar on schools is a pretty smart idea, because during summer months when the lights are off and their electricity use dips way down, they could make a lot of money pumping of energy back into the grid.
Senator Watson, a member of the Business and C0mmerce Committee and my Very Own senator, has three solar bills introduced so far. The first bill, SB 603, would create the Texas Center for Sustainable Business. An offshoot of the Energy Conservation Office, the center would help businesses develop action to reduce carbon dioxide and greenhouse gas emissions in a way that would still preserve their bottom line. The second, SB 542, would funnel money from the Emerging Technology Fund for research and development to make renewable energy technologies more commercially viable. The third, his "Made in Texas" bill SB 541, would incentivize home grown technology. Buy local, anyone?
Senator Ellis' SB 435 would set a statewide goal to get 5% or our peak power from renewable energy. Most of this power would probably come from solar power, because solar is most efficient when we need it most — when the sun is bearing down and our ACs are going full blast.
Representative Strama also announced a bill he has filed alongside Senator Ellis, HB 516, which would establish and fund of a green job skills training program.
Our presser was closed down by more local folks commited to solar technology; Jose Beceiro, Director of Clean Energy at the Austin Chamber of Commerce, and Andrew McCalla, CEO and founder of Meridian Energy Systems, Inc.
Overall, it was a great show.  It may be rather exhausting to read, but hearing all these legislators outline such an impressive array of bills was truly thrilling.  I couldn't control the big dumb grin on my face, and Senator Watson totally called me out on dancing around behind all the cameras.
You know me though, I'm just a big green nerd with high hopes for Texas this session.
Check out the press release here.
I originally posted that "Eliot Shapiro" authored SB 427, and paired it alongside a photo of Eliot Shapleigh.  The true author here, of course, is FLORENCE Shapiro.  Her photo now correctly appears.