President Obama has voiced that two of his top priorities will be climate change and energy.  Earlier this month he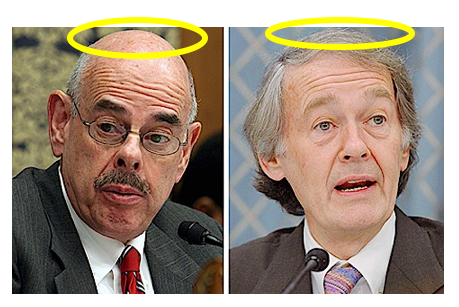 announced an energy plan that would call for 14% reduction in emissions from the 2005 levels by 2020, and an 83% reduction by 2050.
But House Democrats Henry a. Waxman (California) and Edward J. Markey (Massachussettes) want more!  They drafted a bill with even more gusto to capture greenhouse gases—a 20% reduction in emissions by 2020!
Remember that this power team was also responsible for the bill to put a moratorium on coal plants introduced a year ago.   The new Waxman-Markey bill will require every region of the country to produce 25% from renewable sources such as wind, solar, and geothermal.  This could be a huge factor to increase the demand for sustainable energy to spur wide-range development and adoption of energy technology.
Mr. Waxman, the chairman of the Energy and Commerce committee said regarding his bill:
This legislation will create millions of clean energy jobs, put America on the path to energy independence, and cut global warming pollution.  Our goal is to strengthen our economy by making America the world leader in new clean energy and energy efficiency technologies.
However, the bill also makes some concessions to the states whose economy rests upon coal and energy-related industries, with the hope that it will smooth the transition to cleaner forms of energy.   To read more, check out this press release from Tyson Slocum at our D.C. office.
EDITOR'S NOTE: This bill is a really great start.  Obama started the bid at a 14% cut, the House upped the ante to 20%, but according to the Nobel-prize winning Intergovernmental Panel on Climate Change, the real target we should be shooting for is about 35%.  Unfortunately, none of the bills in the House or Senate is shooting for this target.  The good news is, according to an analysis by McKinsey and Company, almost all of that 35% can be achieved at a net cost savings through things like energy efficiency.  And realistically, that's only 3.5% per year for the next decade. ~~Citizen Andy