Would you decide who manages your retirement account by closing your eyes and pointing?  Probably not.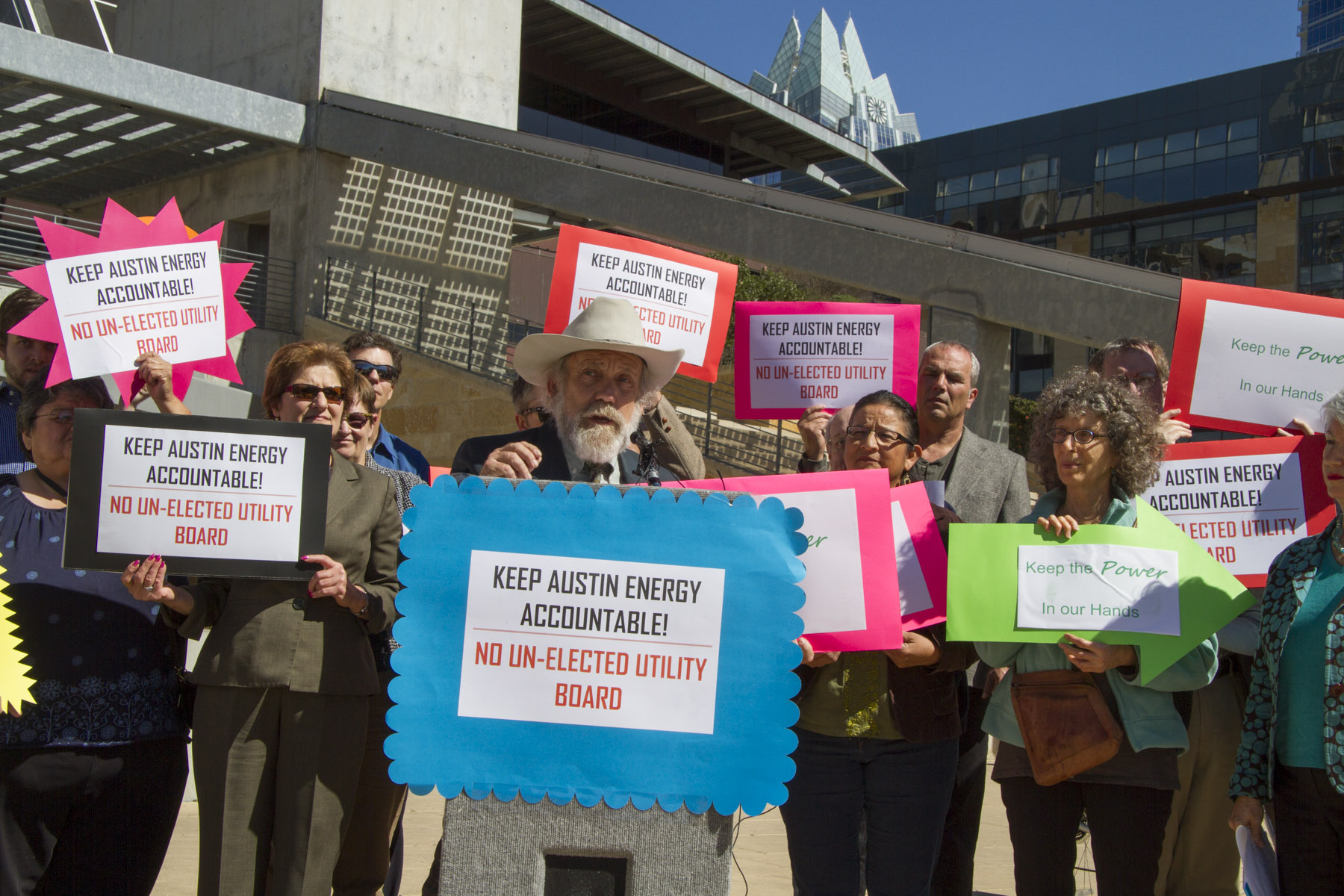 Yet, Austin City Council is moving forward with a rash plan to hand over the bulk of its power to govern and oversee Austin Energy to an appointed board.  A well thought-out Austin American-Statesman editorial reveals the fool-hardness of making such a substantial governance change without even studying if it is needed or if the proposed change would yield better results than the current system of governance by the City Council.
This is one of those times when we need to remember that "the only thing we have to fear is fear itself."  City Council (and a couple of our state legislators) have been reacting out of fear that Austin Energy, or parts of it, could be deregulated.  But, in light of the recent settlement reached with the out-of-town ratepayers, that is unlikely to happen.  We need City Council to stare their fear in the face and make a rational, fact-based decision.  Panicking now could cost our utility and our city for years to come.
Our city's most valuable asset should be accountable to us, the citizens of Austin and the customers it serves.  Elections don't always turn out the way I wish and some appointees do their jobs well, but I'm a populist, so at the end of the day, I want the power in the hands of the people.  With elections, we give power to individuals to do jobs an with elections we can take that power away.  An appointed board wouldn't have to be responsive to citizen concerns and could make the vast majority of decisions about how Austin Energy is run and what to prioritize.
If, after studying the pros and cons of governance by City Council vs. governance by a board, City Council still believes that they are not the best people to oversee Austin Energy, an elected board would be a better option than an appointed board.
Let's keep the power in our hands.
Tell Austin City Council not to approve an appointed board.