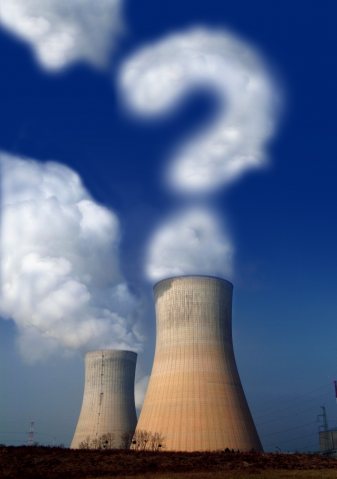 Nuclear or Not?  That's the question on everyone's lips in San Antonio these days, but some are still waiting to hear from the experts before they make a decision.  What are the consequences and risks? What affordable and safe options exist?  We want to know, but we want to hear from folks we can trust.
Lucky for you, the experts are rolling into town.  On Wednesday, September 16th, Energía Mía will host an evening talk at UTSA at 7 pm with nuclear experts Craig Severance and Dr. Arjun Makhijani. And just who exactly are these distinguished gentlemen?  I thought you might ask…
Dr. Arjun Makhijani is President of the Institute for Energy and Environmental Research and holds a Ph.D. In Engineering from the University of California at Berkeley, where he specialized in nuclear fusion. He has authored two San Antonio specific studies regarding energy options and nuclear power costs. Most recently, Dr. Makhijani has authored Carbon Free and Nuclear Free: a Roadmap for U.S. Energy Policy. He has been featured on every major U.S. television network and has been consulted by the United Nations. IEER's website is www.ieer.org.
Mr. Craig Severance is a CPA and businessman, who offers a practical business perspective. He has authored "Business Risks to Utilities as New Nuclear Power Costs Escalate" (Electricity Journal, May '09) and "Business Risks and Costs of New Nuclear Power" (Center for American Progress, Jan. '09). He co-authored The Economics of Nuclear and Coal Power (Praeger 1976). Mr. Severance writes about energy issues on his website: www.energyeconomyonline.com
WEDNESDAY, SEPTEMBER 16 AT 7PM
UTSA Downtown Campus
Riklin Auditorium
Frio Street Building, Room 1.406
On S. Frio Street between Buena Vista and Durango
(This is a free talk, open to the public. Parking is available in Cattleman Square Parking Lot)
For more information, download the flyer for the event and help pass them out to your friends!