Original post found on the Coal Block blog.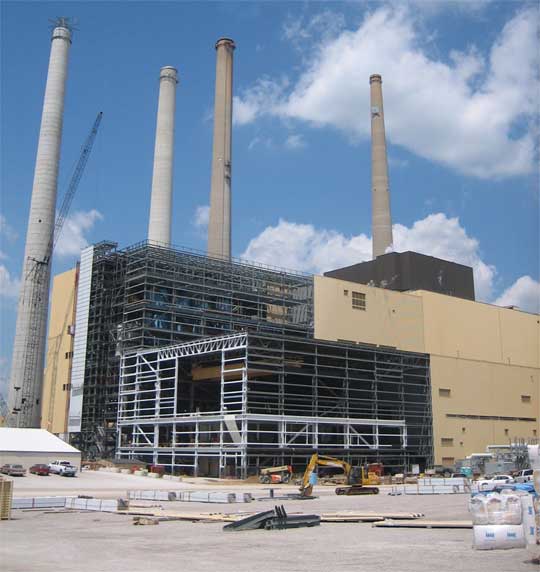 This past Monday there was a public meeting to give the local community a chance to voice their opinion about the proposed White Stallion Power Plant near Bay City, Texas. The plant would be approximately a mile south of Bay City off of FM 2668, and construction is scheduled to begin next year.
At the meeting the people of the community took advantage of the opportunity to stand up in opposition to the plant.
"The vast majority of questions and comments were stressing concern about emissions from the plant and the effect it will have on the health of the people, the environment and the wildlife of Matagorda County," said Public Citizen"s own Ryan Rittenhouse. "Many of the closest folks living near the proposed site were there and all were very concerned at the prospect of the plant."
The health hazards resulting from burning coal are staggering.
"Old, coal-fired power plants are among the biggest industrial contributors to unhealthful air, especially particle pollution in the eastern United States," said the American Lung Association's State of the Air 2007 report. "The toll of death, disease and environmental destruction caused by coal-fired power plant pollution continues to mount."
As of now, nothing will be addressed in regards to the CO2 emissions of the White Stallion plant, which was a top priority of all the opposition at the meeting. The plant would emit approximately 10 million tons of CO2, about 100 pounds of mercury, and about 5,000 tons of sulfur dioxide every year. This undoubtedly would move Matagorda County and Bay City closer to federal air quality non-attainment status, and contribute to the already high levels of mercury in the Gulf Coast region.
Unfortunately though, those concerns were not able to be addressed as thoroughly as we are accustomed to in these public meetings. The questioning was cut short before everyone in the meeting had a chance to have their questions answered. A number of people who gave comments during the official comment period remarked on this and expressed displeasure at not being allowed to ask all their questions.
A request was made by Public Citizen to have another public meeting so that everyone's questions could be answered. There is no indication as to whether or not this request will be granted.