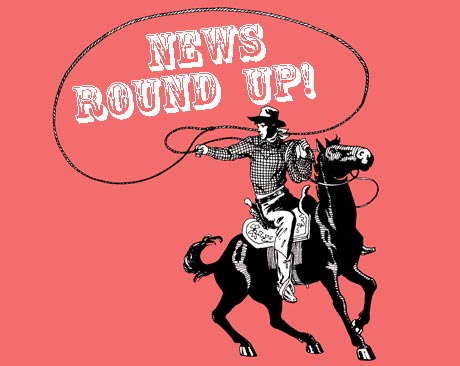 The Texas Progressive Alliance wishes you all a happy Lunar New Year, and brings you the first Year of the Tiger blog roundup.
Justin at Asian American Action Fund Blog notes that Houston is the first locale President Obama named in his Lunar New Year Greeting. Could there be a political meaning behind it?
CouldBeTrue of South Texas Chisme marvels at the jackassery presented to voters on the Republican ballot. No, we're not talking about the candidates. It's the propositions that disenfranchise voters, turn Texas into Colorado Springs or California, and humiliate pregnant women.
Fake Consultant, over at TexasKaos, gives us a tale from the health care frontier. He points out that even in the little things the present system is fundamentally broken. Check it out here.
From TXsharon: How Oil and Gas industry bullies turned an ordinary, honest man into a modern day hero. Read it on Bluedaze: DRILLING REFORM FOR TEXAS.
WhosPlayin is watching candidates file for the 2010 Lewisville ISD School board election.
Contrary to what the Star Telegram keeps repeating, the Texas Cloverleaf reminds everyone that there is a Democrat running in CD-26.
"Why I'm supporting Dr. Alma Aguado for Texas governor" is PDiddie's endorsement in the Democratic gubernatorial primary. Read more at Brains and Eggs.
MeanRachel endorses Bill White and Linda Chavez-Thompson in the two top spots on the Democratic primary ticket.
Adam at Three Wise Men lays out our blog's endorsements for the 2010 Texas Democratic Primary.
Off the Kuff says there's a smart way to do budget cuts and a dumb way to do budget cuts, and we need to do it the smart way.
Neil at Texas Liberal endorsed Hank Gilbert in the Democratic Primary for Texas Commissioner of Agriculture. The post includes a picture of a Longhorn steer, a watermelon, and of a Channel Catfish.
WCNews at Eye On Williamson posts on the coming budget woes and that we can't balance the budget on the back of the poor again, the 2011 budget cannot be balanced like in 2003, not this time.
This week at McBlogger, Mojito takes a look at a Travis County JP race and find the challenger lacking.
###
By promoting cleaner energy, cleaner government, and cleaner air for all Texans, we hope to provide for a healthy place to live and prosper. We are Public Citizen Texas.