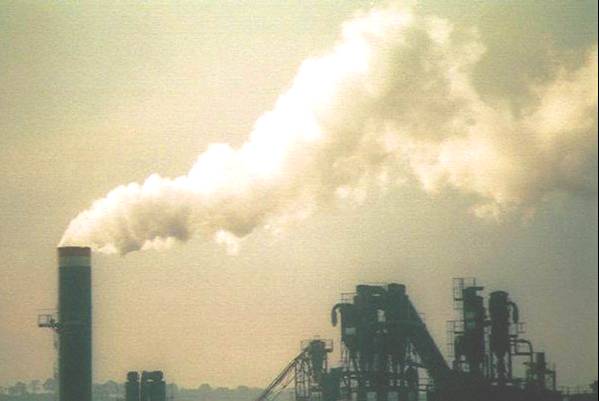 Election season is imminent and advocates for environmental welfare and public health need not look very far for the hyper-political red tape and drawbacks to pollution legislation. Like many of her colleagues in the Democratic Party, Environmental Protection Agency Administrator Lisa Jackson has been campaigning nationwide for the regulation of toxins such as mercury from coal burners which, in effect, could prevent thousands of related deaths and stimulate the job market. Just two weeks ago, Jackson even made an appearance on Jon Stewart's "Daily Show" encouraging viewers to exercise vigilance in the fight against toxic emissions and to demand personal protections for clean air and water.
Her sentiments were met with grand applause due to their pertinence in 2011 where it is estimated that 72% of all toxic mercury air pollution in the United States is attributable to coal plants in violation of the Clean Air Act. Just to add some perspective to this statistic, such a figure indicates that 386,000 tons of hazardous compounds are being emitted into the atmosphere per year at an unprecedented rate.
Jackson's apparent support for tightened environmental regulations was short-lived however, when just one week following her Comedy Central interview the EPA halted essential protections for controlling exposure to air-borne mercury, arsenic, lead, and a plethora of acid gases. The basis for these laws were established in 1990 when President H.W. Bush signed Clean Air Act amendments into law thus making it the EPA's responsibility to establish emission standards for industrial facilities. Originally, these plans operated on a permit system designed to pinpoint power plants, factories, and additional sources of ground level ozone that had exceeded allowable limits for what was deemed "requisite to protect the public welfare."
One of these statutes created under H.W. Bush's administration, called Boiler MACT, monitored emission caps from boilers that produced power sources specifically like those found in large to small coal plants. As of February 2011, under a court issued order, the EPA was also charged with the task of enforcing this body of legislative action. And now, a mere two years after the Obama administration vowed to protect the interests of public health and respect the law, this regulation is one of many that Jackson's post at the EPA has indefinitely delayed.
Historically, the EPA has acted as an outspoken critic of the industrial "Powers that be" and their habits of ignoring Clean Air Act restrictions with economic impunity. In fact it was the EPA's records that first indicated that more than 4,000 non-fatal heart attacks, 1,600 cases of acute bronchitis and an excess of 313,000 missed work and school days could be avoided if these laws were enacted properly- and this doesn't even account for the upwards of 6,600 toxic related deaths. But the EPA strayed its course due to the fast-approaching 2012 elections. They managed to place re-election aspirations above environmental necessities on the hierarchy of political agendas, caved to industry pressures, and watered down many of their contingencies to begin with.
In lieu of this regressive blow to mandatory emission guidelines, Lisa Jackson and the EPA as a whole have endangered countless vulnerable Americans by casting a blind eye to the Boiler MACT legislation. Not only are these steps in reverse potentially (almost certainly) disastrous, people living near industrial giants and coal-fired power plants are now at serious odds with their own health and well-being.