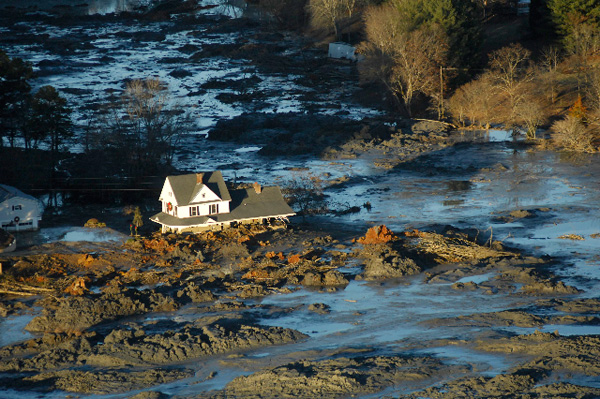 TODAY is our National Coal Ash Day of Action –  please ask the White House to allow the US EPA to finally regulate coal ash as the hazardous waste it is. Currently, coal ash is less regulated than household trash!  This toxic waste stream has never been regulated and that must change, now.
1.  Please send an email to President Obama:  http://www.whitehouse.gov/contact
2.  Call the White House:
Comments: 202-456-1111 – leave a message
Switchboard: 202-456-1414 – talk to an operator
FAX: 202-456-2461
This toxic waste is often stored in wet, slurry impoundments  like this TVA one that failed just over a year ago in Tennessee. Such facilities post the risk of catastrophic failure – the TVA disaster was labeled one of the worst environmental disasters in history by the EPA. Toxic sludge can leech and runoff into nearby watersheds over the course of years, contaminating the ecosystem. The ash is also sometimes stored in dry landfills, as is often the case in Texas. While these landfills don't pose the same catastrophic risk of slurry impoundments, they still contaminate the environment through leeching, runoff and by the wind blowing the toxic dust off the piles.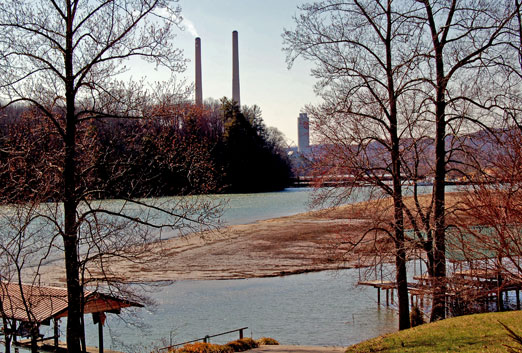 It is extremely important that Texans call in because Texas tops the list of states at risk from coal combustion waste. The coal industry is attempting to get dry-ash landfills exempted from new regulations – and most of the coal ash in Texas is stored in this fashion. It is the same, exact, toxic substances in both storage facilities, the only difference is whether or not you mix it with water. ALL coal ash waste MUST be regulated as the hazardous waste it is. (more…)