The incredible snowstorm that swept across the east coast yesterday was a bit of a surprise to the thousands of people that flocked to Washington, DC for Powershift 2009. While it did not stop the enviro-activists from protesting dirty energy sources such as coal, some blog noise today indicates that the snowstorm may have blurred the whole message of Powershift.  Several (shortsighted) bloggers wrote that the snow debunks the whole threat of global warming.  This only demonstrates that some people still don't truly understand the effects of global warming.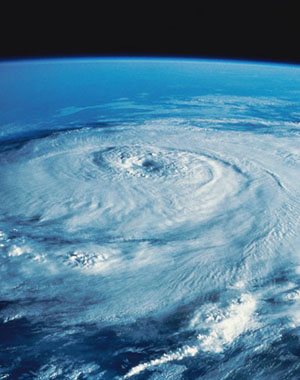 "Global Warming" has become a jazz word over the past decade, but it can misconstrue the environmental effects of the general "warming" of our atmosphere. If you're reading this blog, you are probably familiar with the fact that an increase of greenhouse gases in our atmosphere (hacking cough, coal plants, cough)  has caused an increase in the average temperature of the air and ocean.  But don't be fooled into thinking that this means that every day will get just a little bit hotter.  The rise in temperature has drastic effects in the meteorological dynamics of the earth, and causes more storms and other abnormal weather events.
We don't need science to tell us that this is occurring—we all remember the THREE major hurricanes that hit the Texas Coast in 2008 — and don't need a radar to show that Texas (along with so many other parts of the world) is getter hotter and suffering from drought. So just remember, global warming is not just about heat, it's about tornados and hurricanes and droughts…oh my!