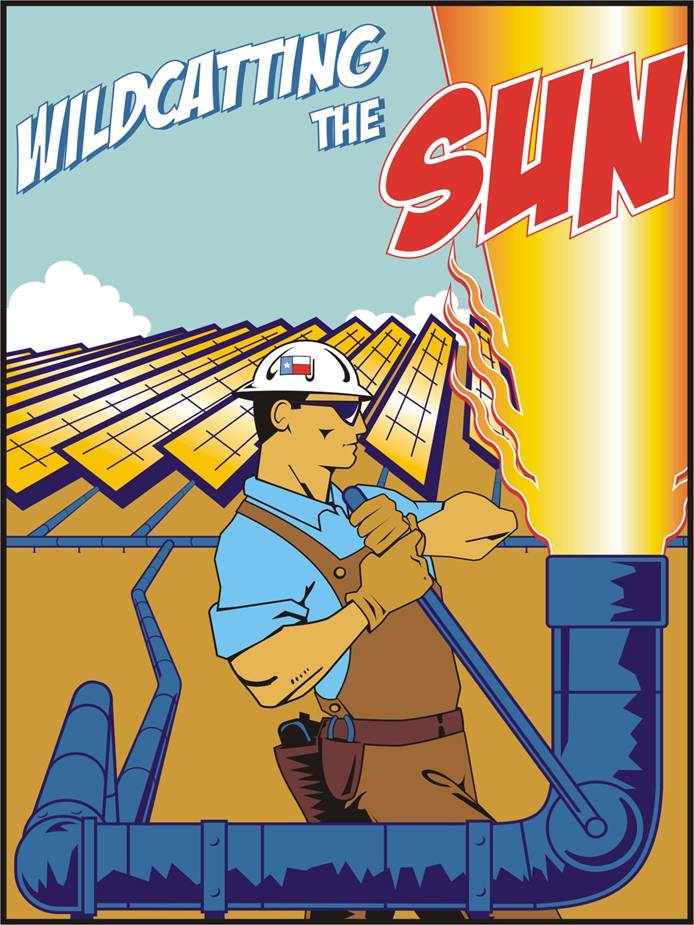 I'm embarrassed.
Greg Harman at the San Antonio Current beat me to covering my own press conference.  And he did a way better job than I ever could have done.
The only explanation is that Greg Harman is Superman.  Or, that I am one very busy media coordinator who needs to re-align her priorities (from now on, the internet wins!).
I'm so ashamed, it doesn't even seem worth it to write anything myself.
Save me the effort, and go to his post at the San Antonio Current Queblog.  Read about how within the span of two weeks, SA's CPS Energy pledged to transition to a decentralized power model (ie, energy created on site rather than at a power plant).  Learn how last Thursday, Mayor Hardberger unveiled his visionary Mission Verde Plan to make San Antonio a truly sustainable city.  Proceed to Harman's excitement over the sea change at the Legislature, such that fully 15 solar bills have been filed this session.
And then check out his fantastic video, photos, and audio clips.  It almost feels like you were there!  Watch our very own David Power, solar advocate, announce how the solar industry can provide Texas' next big job boom!  Smile as Bill Sinkin and his bow tie refer to solar energy as a full grown child no longer in need of coddling, but still looking for our support.  And listen to County Commissioner Tommy Adkisson trumpet that Texas has reached a critical mass and perfect storm for extensive solar power in the state of Texas to finally become a reality.
Hey hey, looks like I can steal his video from youtube.  I LOVE THE INTERNET.
[youtube=http://www.youtube.com/watch?v=mDFfv9Scwfo]
You should still go to his post though, because it is wicked awesome and I can't steal his audio clips.  Or rather, don't know how.
Also check out the San Antonio Express-New's coverage: Nonprofits say boosting solar capability in Texas could create jobs. We don't "say" so, we know so.
Ten "cool" points if you caught the Real Ultimate Power reference.  And by cool, I mean totally sweet.
Check out our official press release after the jump. (more…)