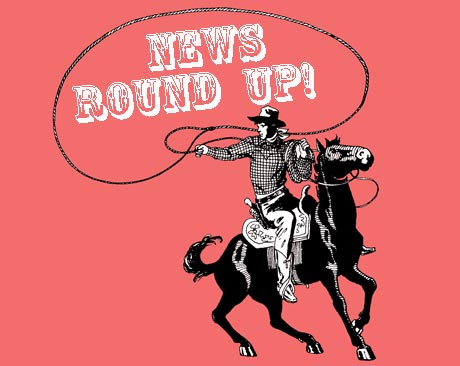 Time again for the Texas Progressive Alliance weekly blog roundup.
Off the Kuff takes closer look at that story about Texas turnout in last year's election.
WCNews at Eye On Williamson adds some context to what's being said in Texas about Unemployment insurance, the stimulus, and Gov. Perry.
This week at McBlogger, Krispy Kreme takes a moment to tell of her personal experiences with folks desperately in need of adequate health care.
John Coby at Bay Area Houston thinks Clear Lake Hospital has a heart of Cold.
No matter what Governor Rick Perry says or hopes for, Texas is part of the federal union. Neil at Texas Liberal offers a video this week of him reading Federalist Paper #9 on the site of the San Jacinto battlefield. Federalist #9 talks about the need for a strong union and San Jacinto is where Texas won independence from Mexico.
CouldBeTrue of South Texas Chisme notes that John Cornyn chooses to be an a**hole over Sonia Sotomayor's confirmation.
TXsharon is combining Principles of Community Organizing (POCO) training with a vacation in Colorado so several of her posting this week contained pictures of the Durango & Silverton train ride, clean air, huge deer and breathtaking beauty. But, be sure to check out the progress made from working on the Railroad in regards to land farming toxic drilling waste.
Over at TexasKaos, lightseeker explains why the language we use in defending Health Care Reform matters more than we may think. Hint: They want to have a discussion of Government takeover of health care. We should want to discuss the necessity and fundamental fairness of publicly assisted health care for all. We can win one of these debates, but probably not the other. Check it out…
Miss Hypocrisy, meet Mr. Ignorant. Kay Bailey pricked Rick Perry for snubbing stimulus money she voted against. PDiddie at Brains and Eggs serves.
WhosPlayin was on vacation all week, but still ended up spending some time reading the Health Care Bill and has written a summary of the 'Public Option' part of the bill, noting that it looks an awful lot like a PPO.
This week Teddy from Left of College Station covers the Bryan-College Station Chamber of Commerce resolution to oppose any national health care, and reviews what the resolution says and what the resolution means. Left of College Station also covers the week in headlines.