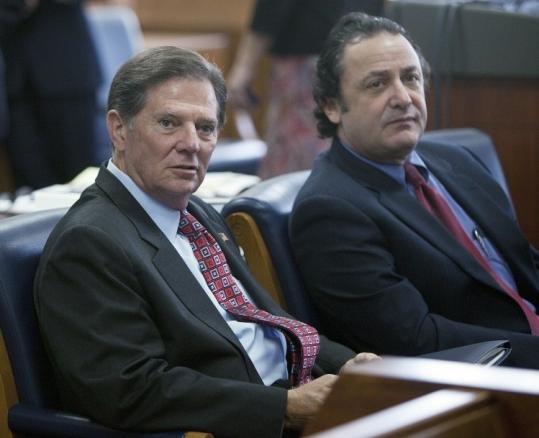 Testimony in Tom DeLay's money-laundering trial ended on Thursday, without the former House majority leader testifying and neither DeLay's chief political aide, Jim Ellis, nor John Colyandro, who ran Texans for a Republican Majority, testified because they are being tried later as co-conspirators.  Closing arguments are set for Monday and with any luck we will have a verdict by the end of next week.
In the meantime, let's recap this week.
Prosecutors in the political money-laundering case against former U.S. Rep. Tom DeLay continued their efforts to build a circumstantial case, but as the sixth day of testimony ended Tuesday, they still had not directly linked DeLay to the alleged scheme.  However, on Wednesday prosecutors presented the jury with statements DeLay made to investigators in 2005, indicating he knew of a $190,000 money swap before it occurred.