Barry Smitherman, chairman of the Public Utilities Commission of Texas (PUC), made this statement regarding the "progress" Texas has been making in regards to green energy and "responsible" leadership:
Texas is the nation's reddest state on the political map. But it produces more green energy than any blue state. The state's top political leaders are fiercely fighting federal cap-and-trade legislation, but the state is No. 2 behind only New York when it comes to reducing the production of carbon dioxide emissions. (From the Texas Energy Report)
This is true, IF you completely ignore the plethora of new coal plants being proposed and built in Texas. Texas already has 17 coal plants (more than any other state), and there are 12 or 13 more being proposed or built (also more than any other state – by far). Current reductions in greenhouse gases include improved building codes, energy efficiency programs, replacement of pilot lights, air conditioning retrofitting, and wind farms.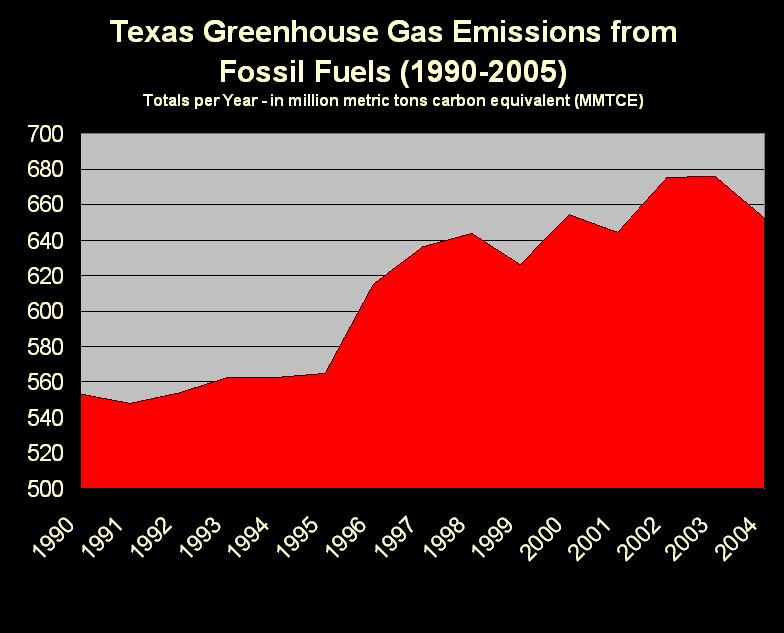 The reduction of greenhouse gases from all these amounts to about 16 million tons a year. If you add in the wind farms that still need transmission lines built to access their power you get around 43 million tons a year. This sounds great until you realize that the recent coal plant proposals would add 77 million tons of CO2 to our atmosphere every year – far more than offsetting these reductions.
While reductions in greenhouse gasses should, of course, be applauded, it is misleading for Chairman Smitherman to take credit for Texas reducing greenhouse gas emissions when he knows there are so many coal plants looming on the horizon that will completely overwhelm these significant reductions. If Texas were really serious about reducing greenhouse gas emissions we would not allow anymore unnecessary coal plants to be built, and start replacing the old ones we have with renewable forms of power generation. This would do far more than anything to reduce our greenhouse gas emissions, and the public health and environmental health benefits from getting off a fossil-fuel based electric system would far outweigh the cost.
###
By promoting cleaner energy, cleaner government, and cleaner air for all Texans, we hope to provide for a healthy place to live and prosper. We are Public Citizen Texas.