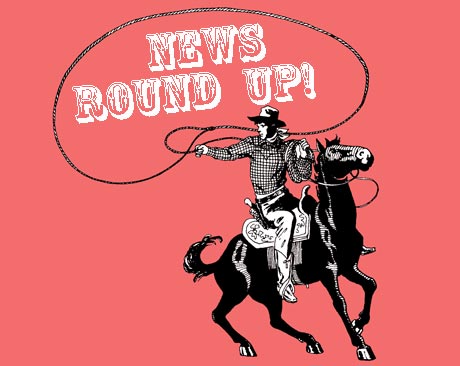 The Texas Progressive Alliance celebrates the start of early voting for the 2009 elections with its always on time weekly blog roundup.
Human tragedies are mounting in the Barnett Shale as study after study shows high levels of toxins in the air. The only ones who can't seem to find anything wrong are the regulators. TXsharon asks, "Will the EPA intervene in Texas?" at Bluedaze: DRILLING REFORM FOR TEXAS.
Why did the US forcibly detain a Mexican human rights advocate? CouldBeTrue of South Texas Chisme wants to know.
Bay Area Houston says Tort Reformers in Texas suck.
The Texas Cloverleaf presents the Kay Coward Bailey Hutchison plan for health care mediocrity.
Off the Kuff takes a look at Cameron Todd Willingham's supposed confession, and finds the evidence for it lacking.
WCNews at Eye On Williamson states that no matter what you hear Transportation schemes are continuing, despite "death" of the TTC. EOW also had a guest post this week on the PEC, Pedernales Electric Cooperative (PEC): Who's Electing Your Board Representative?.
"Other big names" may enter the Republican primary for governor if Perry and Hutchison can't get their acts together, according to a right-wing talker in D-FW and passed along by PDiddie at Brains and Eggs.
WhosPlayin posted an update on gas drilling in Lewisville, and also breaks the story that a local group is looking to ban smoking in public places in Lewisville.
refinish69 reopens Doing My Part For The Left with the latest installment of his series Homesless in Austin-An Insider's View Part 7.
Mean Rachel got to see President Obama speak in College Station on Friday.
We have known for a long time that Governor Perry is a bottom feeder, but letting an innocent man die and then refusing to get at the truth about his execution? Well, I would not want that on my conscience. Let Libby Shaw bring you up to speed in his posting, All the Good Hair on the Planet Won't Make the Cover Up Go Away.
Neil at Texas Liberal ran a picture he took this week of the confluence on White Oak Bayou and Buffalo Bayou in Downtown Houston. This spot, important in the founding of Houston, is still a place of connection. If connection could be found in the hot and Hell-like Houston of 175 years ago, we can find connection even in tough circumstances.