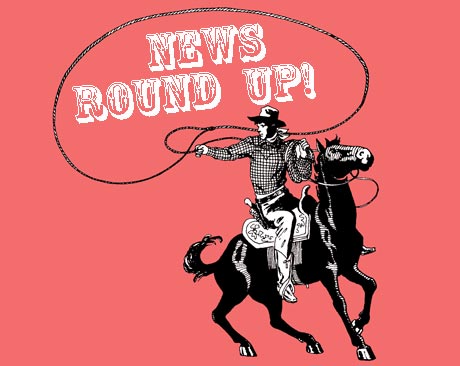 The Texas Progressive Alliance is stocking up on figgy pudding as it brings you this week's blog roundup.
Off the Kuff covered a shoddy attempt by new Harris County Tax Assessor Don Sumners to disallow voter registration efforts at naturalization ceremonies.
Letters From Texas projected out the grim possibilities for state representative Aaron Peña as he contemplates switching to the Republican Party.
Now is the time to ask Larry Summers to do something REALLY useful. You know, for the good of the country.
CouldBeTrue of South Texas Chisme thinks Barack Obama is a putz and Bernie Sanders is a hero. UT professor Galbraith says it all.
Edmundo Rocha's pays tribute to the passing of civil rights activist and former San Antonio Express-News columnist Carlos Guerra. An unsung hero who never gave up hope for a better Texas.
Aaron Pena's impending party flip is tied directly to his 2012 Congressional ambitions. PDiddie at Brains and Eggs explains.
Bay Area Houston dog piles on State Representative Aaron Pena. He could get with this. Or he could get with that.
lightseeker at TexasKaos reports on Rick Perry's latest foray into half-truths and self-serving opportunism. This time he is whipping up a big batch of whacked out claims about the cost of providing health care to uninsured Texans. Check out the details here: Rick Perry , Rabble Rouser .
Neil at Texas Liberal ran a post with pictures he took last spring at the Houston Ship Channel. Neil's view is that if the world around us is at times not ideal, there are still many things to consider, learn about, and maybe even embrace. This does not mean we should be resigned to a polluted landscape. Neil has been stressing of late in his blog the need for action by average people in the face of the newly empowered Republican party in Austin and Washington. We know from the TPA posts listed here this week that things are a mess. The question is what are we going to do in reply to this mess?