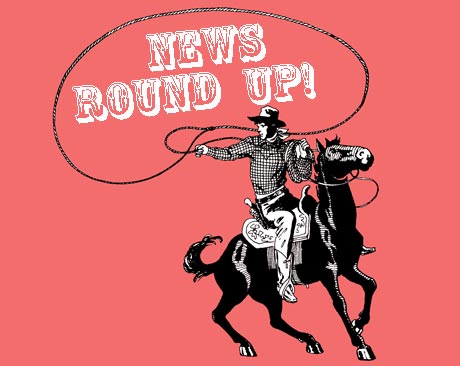 The Texas Progressive Alliance reminds you that it does not shut down as it brings you this week's blog roundup.
Off the Kuff discusses the bet the Republicans have made about how the voters will react to deep cuts to public education.
At TexasKaos, Lightseeker warns Don't Buy Into the Lie – Help Spread the Truth About the Fiscal Mess! Updated with video! Check it out – be part of the solution, not part of the problem…
From Bay Area Houston: Unlike the gop who believes the solution to teen pregnancy is duct tape and a $50,000 speaking engagement by Bristol Palin, PP actually provides education services, family planning services, and low cost birth control.
Barack Obama asked the question "Are You In?" last week, and PDiddie at Brains and Eggs decided he wasn't.
Texas has a revenue problem that's so bad even the GOP is starting to realize it. WCNews at Eye On Williamson posted about that this week, Texas GOP tax talk getting louder.
The Texas Cloverleaf looks at the potential, and potentially wacky, new districts in which Denton County might end up.
CouldBeTrue of South Texas Chisme notes that republicans want to stop you from voting, kill public education and control women's uteri. Did you see anything about creating jobs, except for the special uterus police?
Neil at Texas Liberal noted that while it is great for Houston Mayor Annise Parker that she raised $1 million for her reelection campaign in a single night, this fact is much less relevance to a public that finds little to care about in a Houston city politics that is nearly devoid of grassroots enthusiasms.