The Texas Progressive Alliance hopes everyone has a Happy Labor Day, and notes that it won't be any work at all to read this week's roundup of blog highlights.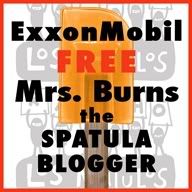 ExxonMobil! Free Mrs. Burns!
Like TXsharon, Elizabeth Burns is a reluctant activist forced into action by the horrendous environmental abuses she witnesses on her own ranch. Her videos have exposed reckless drilling practices by XOM that endanger human health and safety, harm wildlife and spoil air, soil and water. XOM has gagged Mrs. Burns claiming that she is revealing "trade secrets."
Neil at Texas Liberal made note of elections in Japan. These elections have moved Japan to the left and possibly changed politics in Japan for years to come.
Off the Kuff discusses the latest entrants into the Texas Governor's race.
Mayor McSleaze at McBlogger takes a look at the BARACKNOPHOBIA gripping a small minority of the people in some parts of Texas.
The Texas Cloverleaf announces its intention to not run for Governor.
CouldBeTrue of South Texas Chisme wonders why SMU is still supporting a Bush policy institute. Isn't that like the Larry, Moe and Curly institute of higher learning?
Felix Alvarado's problems managing his checking account are a precursor of bigger troubles ahead for Texas Democrats in 2010, reports PDiddie at Brains and Eggs.
Dembones at Eye On Williamson posts about the latest craziness from the crackpots in our country, More fake outrage from right wing astroturf.
Over at TexasKaos, Libby Shaw helps out understand the latest right wing melt down in his posting The Right Wing Goes Ballastic Again . If their unhinged outrage leaves you scratching your head, check it out!
WhosPlayin readers divided their time between rallying for health insurance reform and standing up to the Lewisville ISD's silly decision to BLOCK the President's speech from its classrooms.