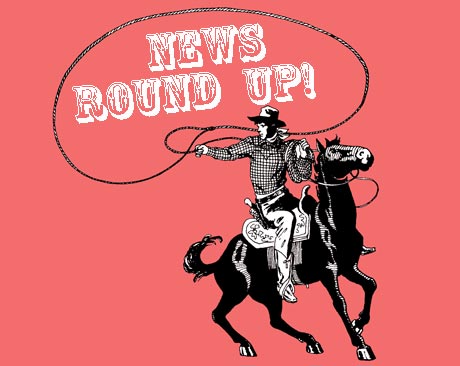 It's Monday, the day after the first day of summer, and it's time for another Texas Progressive Alliance blog roundup.
President Obama, Bill White, and John Sharp are all in the same sinking DOMA boat. The Texas Cloverleaf comes off of hiatus to tell you why.
CouldBeTrue from South Texas Chisme cheers the impeachment of Judge Kent. 4 articles passed without a single nay. Lets hope the Senate is through with him by August.
BossKitty at TruthHugger finally signed up for Twitter to get updates on the Iran protests. What a day of drama and emotion it brought, Icons and Martyrs – All Day On Twitter Watching Iran. I was really meaning to highlight the regressive influences causing upheaval in personal lives, especially in Texas. Immigration Policies and Gay Rights – Contradictions
Unlike Nevada Republican Senator John Ensign, Neil at Texas Liberal makes a promise he'll keep – He'll never cheat on his wife! Also, Neil sings the Damned's Wait For The Blackout at the Houston Ship Channel.
Off the Kuff takes a look, then a second look, at the bills Governor Perry vetoed.
WCNews at Eye On Williamson knows in order to solve big problems it takes leadership, Who is willing to lead, who has enough LBJ in them?.
Castle Hills Democrats heard candidates Tom Schieffer, John Sharp, Bill White, and Neil Durrance speak at the Dual County Fish Fry in north Texas. The blogger reviews their messages–and reports on feedback from the Dems in the audience. (more…)