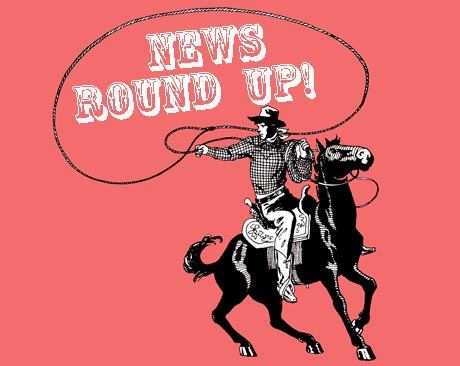 The Texas Progressive Alliance would like to thank the Academy by presenting it with this week's roundup.
TXsharon went undercover this week to Map Methane plumes in the Barnett Shale: "Stealth" measurements contradict Shale Gas industry safe air claims, new technology shows. Big Gas is so BUSTED! And it's all reported on Bluedaze: DRILLING REFORM FOR TEXAS.
This week on Left of College Station, Teddy covers all of the results of the primary elections including the surprising defeat of Don McLeroy in the State Board of Education District 9 Republican primary. Left of College Station also covers the week in headlines, and this week will begin coverage of the local municipal elections.
The Texas Cloverleaf provides a Denton County and Texas primary roundup.
WCNews at Eye On Williamson takes a first look at the general election race for governor in Texas, White vs. Perry is a toss up.
Neil at Texas Liberal offered up a video of him reading the first ten amendments of the U.S. Constitution in front of the Beer Can House in Houston. This is a house made out of beer cans.
Off the Kuff looks at primary results in the SBOE races.
Bay Area Houston thinks Harris County Democrats are going to get LaRouched in the upcoming Democratic Judicial primaries.
Justin at Asian American Action Fund Blog warns those outside Texas to Stop Being Federal Snobs and begin to concern themselves with the State Board of Education.
WhosPlayin is watching all hell break loose in Flower Mound, as a group circulating a gas drilling permit moratorium petition is blown off by Town Council, and a political organization in the town tried to have the local school district call the police on them if the group used school parking lots for signature gathering.
Over at TexasKaos, libby shaw writes that Senator Cornyn has found himself a hero: Senator Bunning. Yes that Bunning, the one who scores political grandstanding points at the expense of the unemployed. Read the rest here: GOP Senator to the Jobless and Uninsured: Tough S$it. Cornyn defends him.
###
By promoting cleaner energy, cleaner government, and cleaner air for all Texans, we hope to provide for a healthy place to live and prosper. We are Public Citizen Texas.