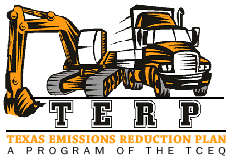 Public Citizen's Texas office wrote to state lawmakers today urging them to vote in support of HB1.
The letter calls on lawmakers to support funding specifically for the Texas Emissions Reduction Plan, or TERP.
"TERP is the most cost-effective way to reduce nitrogen oxides (NOx) pollution in Texas," the letter says. "Reducing NOx pollution improves public health and reduces ozone pollution in our federal ozone non-attainment areas of Houston, DFW, and San Antonio. Despite this, the 2018-19 biennial allocation to TERP was down 22.3 percent from 2016-17 spending levels.[1]
Our letter also aims to address some misconceptions about the Light Duty Purchase or Lease Incentive Program.
"We would…like to correct a misperception about the Light Duty Purchase or Lease Incentive Program (LDPLIP), which provides grants for the purchase of passenger electric vehicles," we wrote. "This program has been characterized as providing funds for "rich environmentalists to buy electric vehicles." While we would love to meet some of these rich environmentalists, we aren't aware of too many of them, and we note that the two most popular vehicles in the LDPLIP program are the Nissan Leaf, with a 2018 MSRP of $29,990 and the Chevy Volt, with a 2018 MSRP of $33,220.[4]"
Read Public Citizen Texas Office Director Adrian Shelley's complete letter to lawmakers below.
Continue Reading »