According to the Texas Railroad Commission, Texas has 466,623 miles of pipeline, representing about one-sixth of the total pipeline mileage of the entire United States.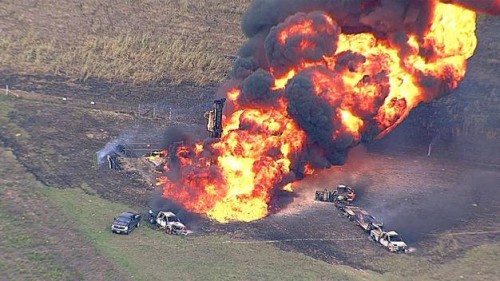 Oil and gas pipelines are also inherently dangerous, and that's why Public Citizen's Texas office is always keeping a close eye on bills in the state legislature that would improve protections against human injury and/or environmental damage from pipelines, or bills that would erode safeguards.
Adrian Shelley, director of Public Citizen's Texas office, testified before the legislature this week on three commonsense bills to help make Texas pipelines safer. The bills, sponsored by Rep. Rafael Anchia, D-Dallas, would:
Require prompt disclosure of pipeline incidents to the Railroad Commission, which will facilitate response and preparation for future incidents.
Require the use of safer plastic pipelines by gas pipeline operators
Create a system for identifying the severity of pipeline leaks and the proscription of an appropriate immediate response to the worst leaks.
We applaud Rep. Anchia for introducing these important bills (CSHB 864, CSHB 866 and CSHB 868). Read more about each of the bills in Shelley's testimony below.

(more…)