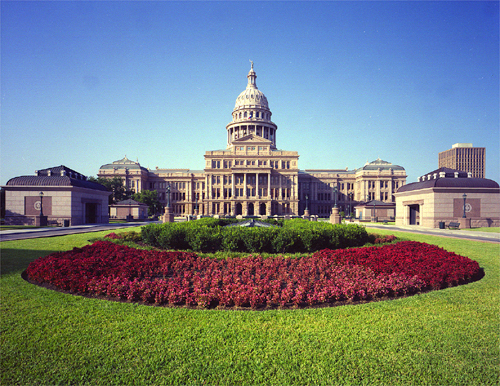 Two bills have now been filed in the Texas House that would expand the state's goals for renewable energy.  Representative Rafael Anchia's bill, HB 723, would establish goals for growing renewable energy installations other than large-scale wind through 2022.  Similarly, Representative Eddie Rodriquez's bill, HB 303, would establish a goal for solar installations and increase the existing goal (which was met 15 years ahead of schedule) for all renewable energy for 2020.
We applaud these efforts and the leadership that Rep. Anchia and Rep. Rodriquez are showing by filing these bills.  These proposals recognize that success is a good thing and something we want more of.  You wouldn't think that would need saying, but when a state agency recommends tossing out a successful policy, I start to wonder.  Texas's renewable energy goals have been extraordinarily successful.  Not only have the goals been met ahead of time, but they have spurred development of the wind industry in Texas, bringing economic benefits to rural parts of West Texas, as well as to manufacturing centers.  On top of that, wind energy is helping to keep electric bills lower.
A carpenter doesn't throw away her hammer just because she finished building her first book shelf and Texas shouldn't repeal it's renewable energy policies, just because we've met some of our goals (remember, the non-wind goal was never enforced).  Wind energy does now makes a substantial contribution to meeting the state's electrical needs – it contributed a record 26% this past Christmas day, but solar energy is still very underutilized (accounting for less than 1% of energy on the ERCOT grid, which serves 85% of the Texas population) and the geothermal energy industry is still getting off it's feet.  As Rep. Anchia and Rep. Rodriquez's bills show, this successful policy tool can be adjusted to keep moving Texas forward.